Try out Belly Dance for Free – this Saturday from 2 to 4pm
Teaching Schedule:
1:45 – Doors Open
2:00 – Maysara – Egyptian Shimmies
2:35 – Nourah – Latin Bellydance Fusion to "Despacito" by Justin Bieber and Luis Fonsi
3:15 – Hourya – Veil Combo
3:50 – Nada El Masriya –
*Brand New* CAIRO CARDIO
4:25 – Sam – Belly Dance Drum Solo
the Egyptian Dance Academy at 211 Danforth avenue
"Why do people prefer Belly Dance Classes over fitness classes?"
Same Workout and Cardio
– But More Fun!
Tones and Focuses on
Thighs, Bum and Belly
Decreases Stress and Increases Energy
New Culture and
Beautiful Dance Moves
Improves Posture, Confidence and Happiness,
Like Sunshine for your Mood.
Wear comfortable clothes and bring a friend or two.
RSVP: 416 462 3498
Leave your hectic life behind
Enjoy the AWESOMENESS of being a woman
Fun, Fitness and Cardio together in a dance form for YOUR body!
START ANYTIME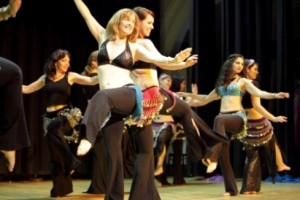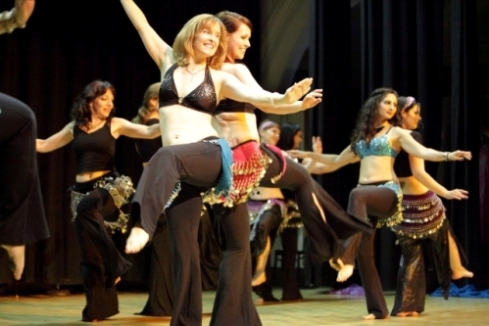 Welcome to the number one Belly Dance School in Toronto – the Egyptian Dance Academy.
Join us! Find out why millions belly dance every day!
Claire R – 5 star – "This where I uncovered the love of dance rhythm in me. The classes are just so much fun and addictive!"
211 DANFORTH AVE, TORONTO
YOU CAN TAKE ANY KIND OF FITNESS CLASS,
BUT THERE IS NO GUARANTEE IT WILL BE EVEN HALF AS FUN AS BELLY DANCE.
Here is an upcoming event that may interest you.