DON'T MISS OUT!
Become the VIP Star you are! Luxurious Fun and Personalized Instruction!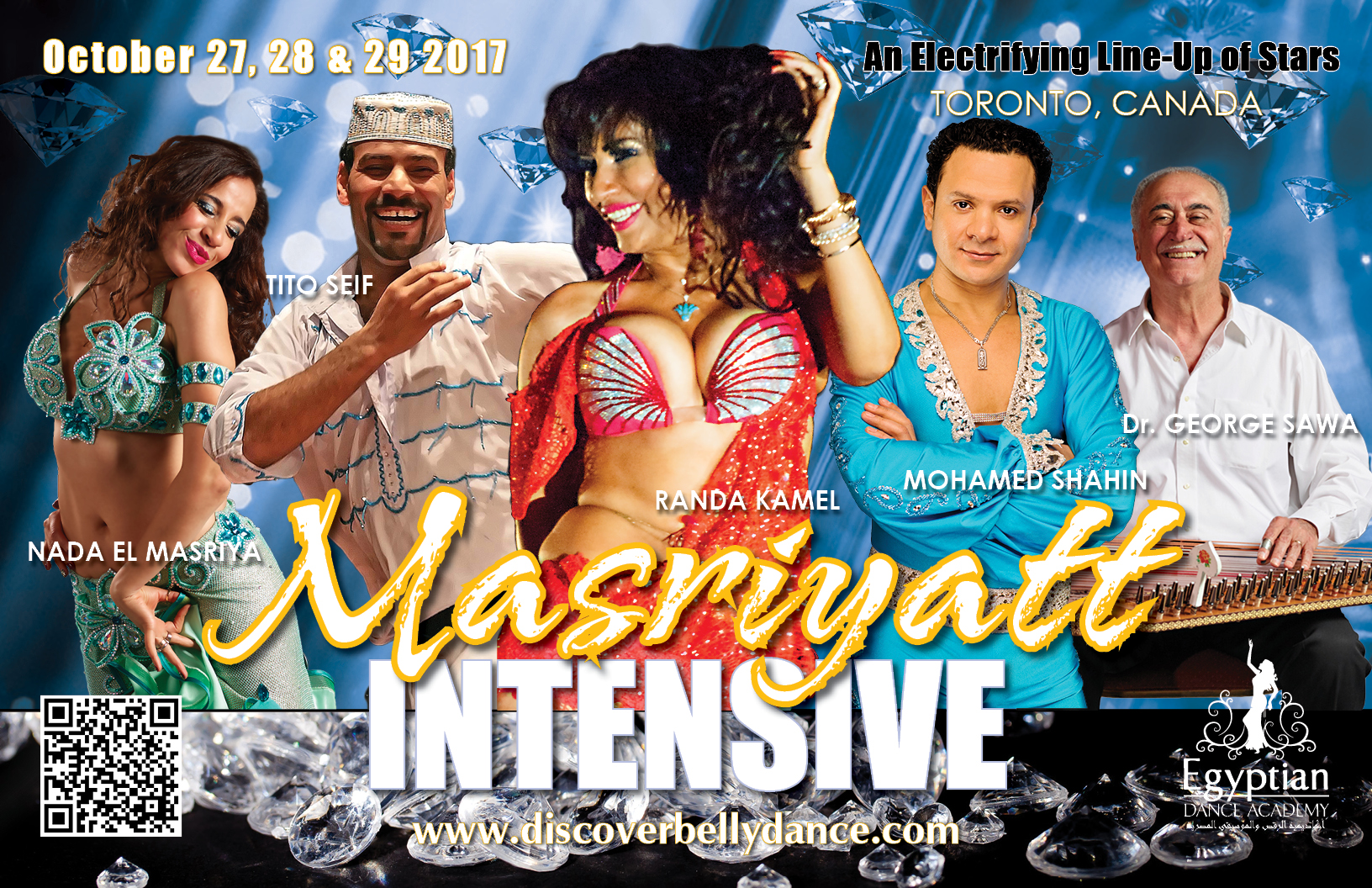 Remember last year we were sold out. It is looking amazing this year too!
Limited Spaces. Hurry Up and reserve your spot Today!
Masriyatt

INTENSIVE 2017

Presents An Electrifying Line Up of Stars First time together in Canada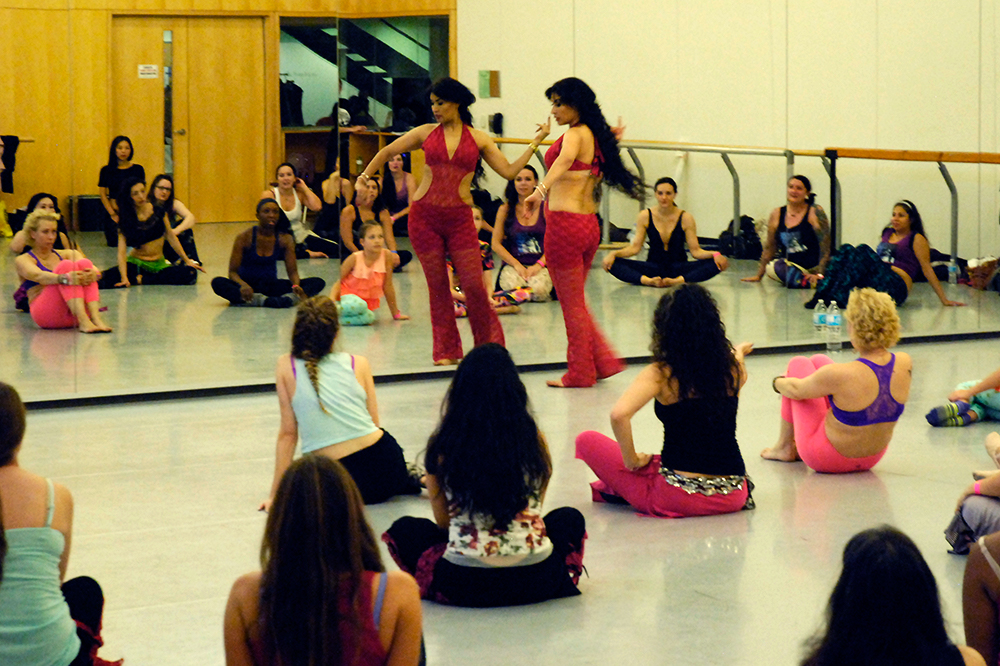 What Makes the Masriyatt Intensive 2017 the best?
Personalized Workshops
Small Numbers
In depth Training
5 international Egyptian Master Instructors
Gala Show and Opening Show
2 Levels of Competition
Lectures
Live Music
Belly Dance Boutique
Downtown Toronto
Venue: National Ballet School of Canada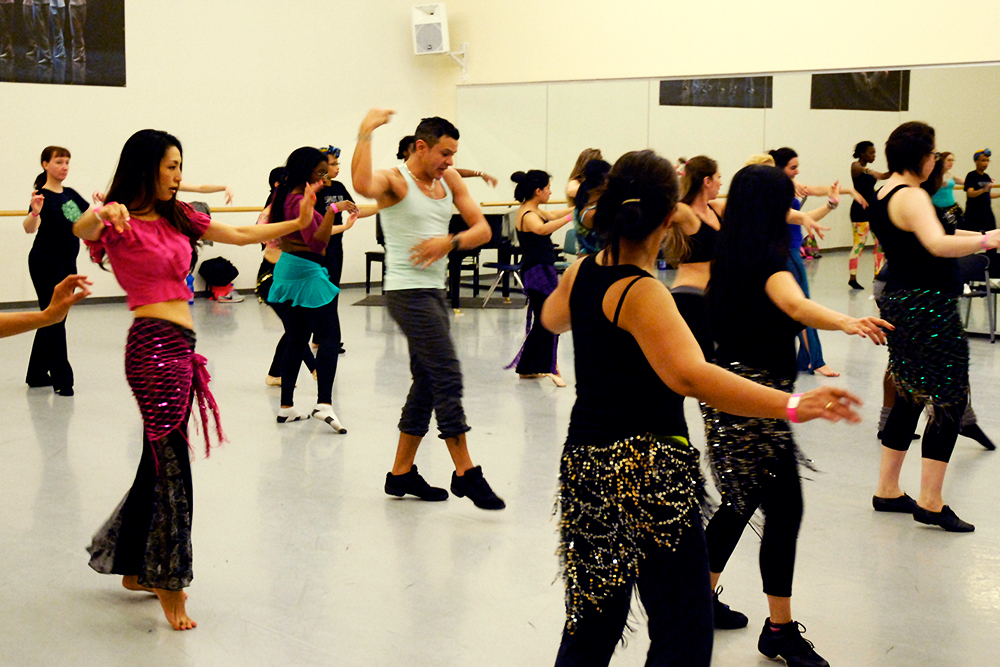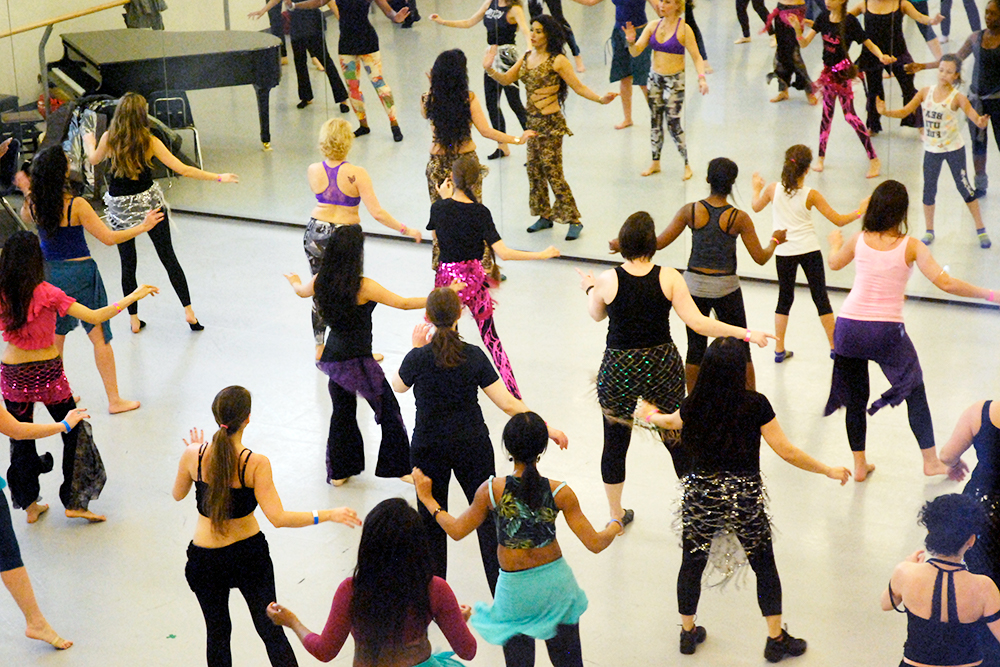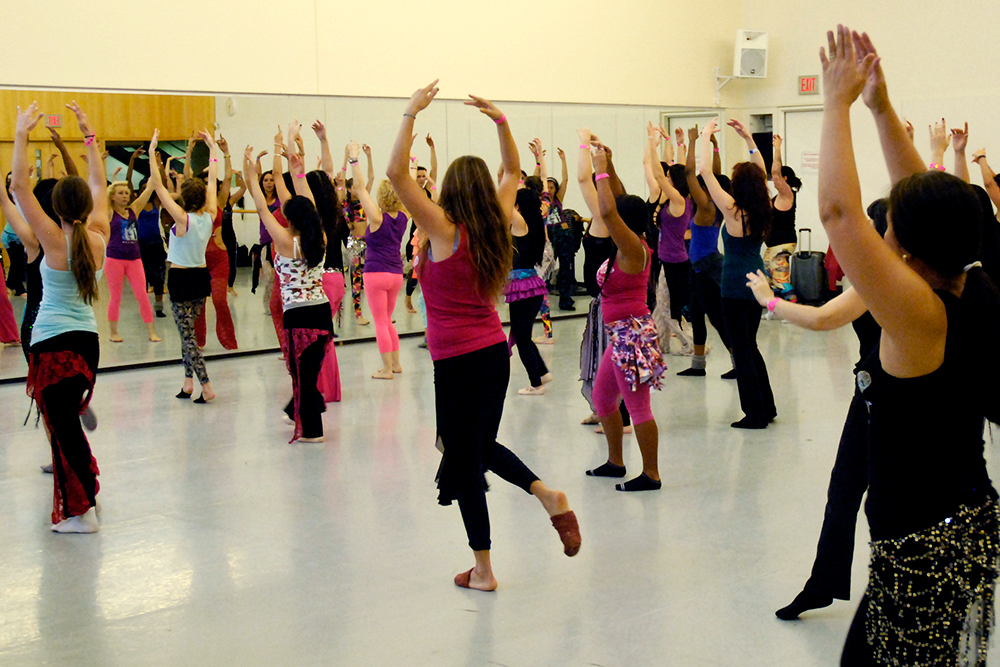 Attending the Randa Kamel and Mohamed Shahin Intensive from the Egyptian Dance Academy was a blast! The small group atmosphere gave me the chance to ask questions and get personalized feedback from these world renowned artists. Nada, David and Melissa did such a great job keeping us all on track that weekend – thanks so much! ~ Sam D
I really enjoyed the intensive. I like that the class size were not huge and held in a dance studio with mirrors. I also liked that students had the chance to sit down and ask the teachers questions. I loved the fascial stretch therapy and the offer of drinks & snacks. The theater where the competition / gala was great! Overall I had a wonderful experience and hope to attend the 2017 intensive. ~ Best regards, Paméla M
A great way to spend Halloween weekend with the powerful Randa Kamel and mesmerizing Mohammed Shahin. I can't thank the Egyptian Dance Academy and Nada El Masriya enough for all their effort. I loved the personal touch; snacks and coffee to keep us going, a little notebook and a pen, a pack of tissue for all the sweat and of course being so close to the teachers. My personal favourite was the little heart stickers on the wristband. No one but Nada would do such a small thing to make us all feel so special. Can't wait for next year! ~ Maysara M
I loved it!! Thanks for all your hard work!
Looking fwd to next year! ~ Ashley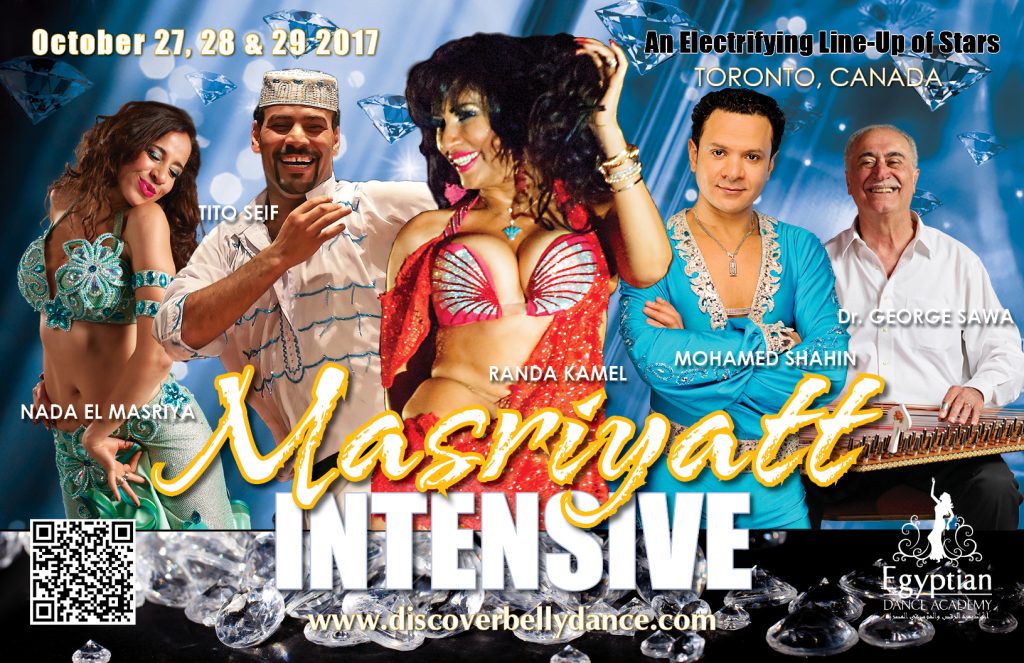 October 26, 27, 28 and 29 2017
Masriyatt Intensive Workshops and Lectures – October 27, 28 & 29 2017
Opening Gala Show and Competition – October 26 2017
Closing Gala Show and Competition – October 28 2017
The Masriyatt Intensive 2017 Workshops will be held at The National Ballet School of Canada, 400 Jarvis Street, in Toronto, Ontario, Canada. Just north of the cross streets of Carlton St and Jarvis St
The Masriyatt Opening and Closing Gala shows will be held at The Robert Gill Theatre, in the University of Toronto – 214 College Street, Toronto, Ontario, Canada – use St. George St. entrance
We recommend staying at the Ramada Plaza at 300 Jarvis st. Only a 5 minute walk from the National Ballet School.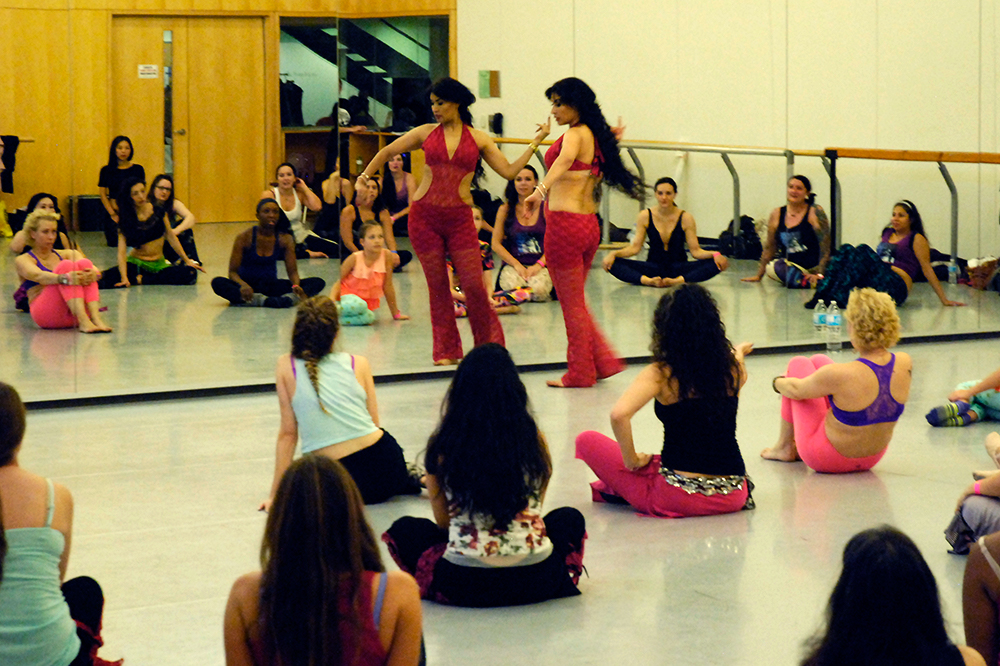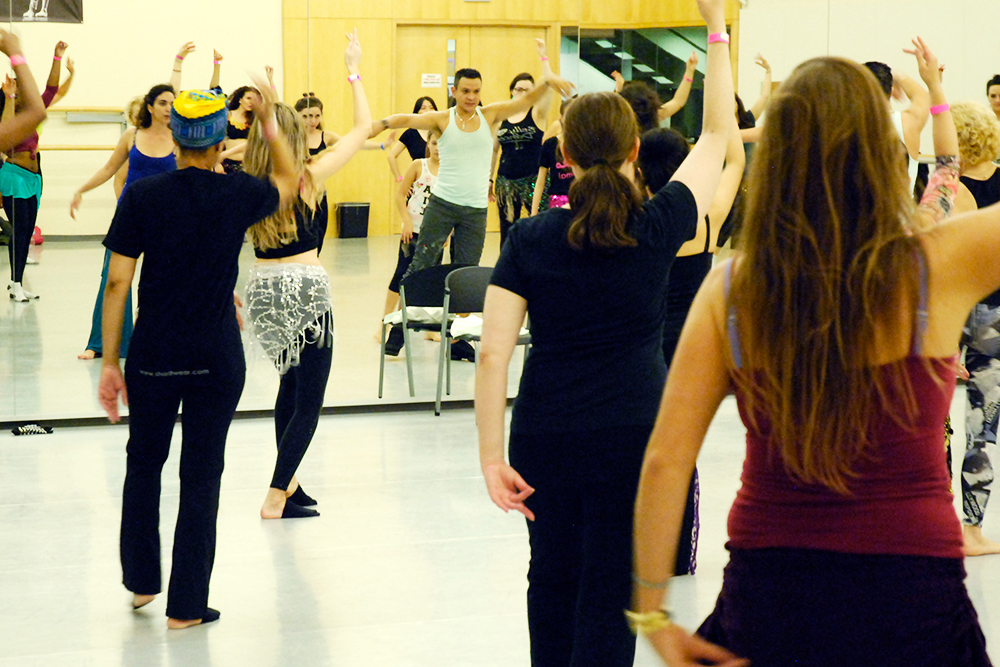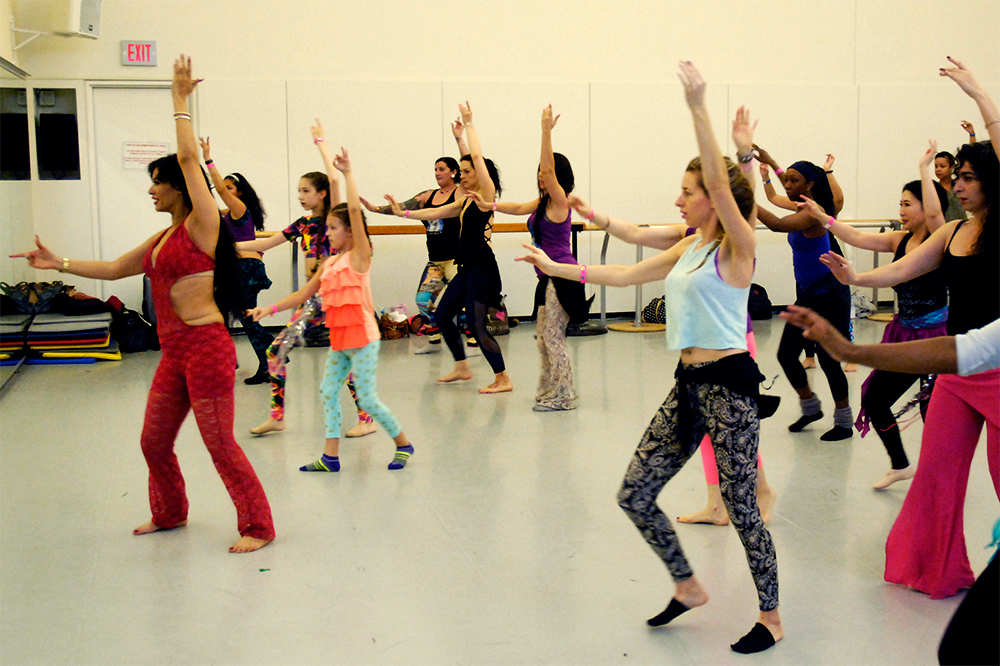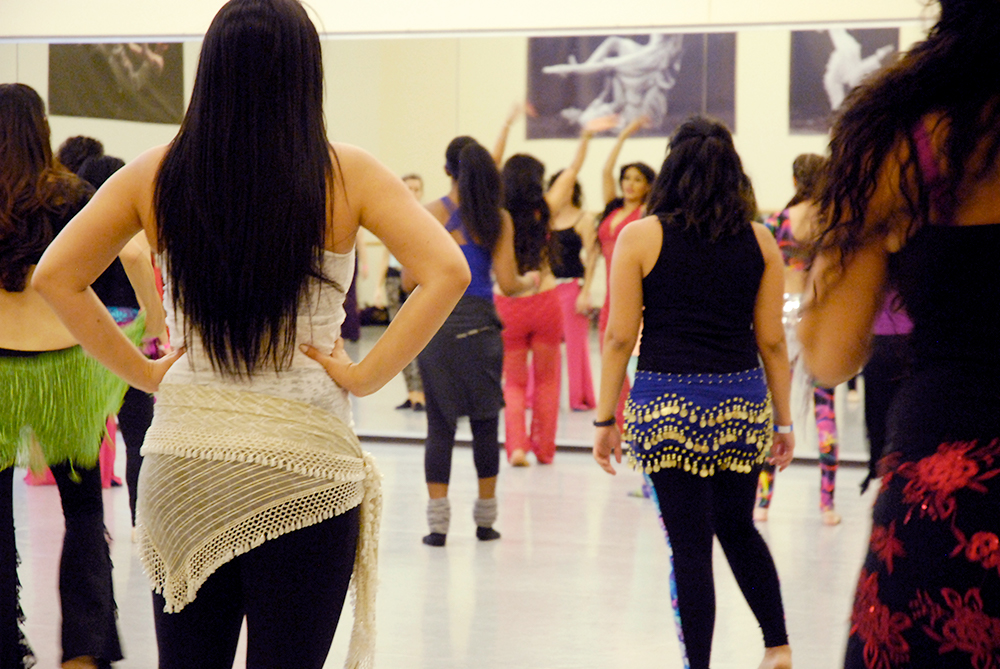 "Dance is the expression of the heart."
FULL PACKAGE
Great Savings!
Get the full package of
all 5 Egyptian Instructors for Only $799 CAD (JUST $657 USD).
Remember last year we were sold out.
It is looking amazing this year too!
Limited Spaces. Hurry Up and reserve your spot Today!
FULL PACKAGE INCLUDES
All 8 Workshops (19.5 hours of Training)

Both Lectures

Festival Tote Bag

Certificate of Completion, signed by each instructor

Ticket to the Masriyatt Intensive Opening Show and Rising Star Competition
Payment Plan Available
Make a deposit of $200 CAD to reserve your spot at the Masriyatt Intensive 2017.
Then contact us at egyptiandanceacademy@gmail.com about paying the remainder in one or two payments. If you are paying in deposits, full payment is to be completed by August 28th 2017. See Policy at the end of this page for details or call 416 462 3498 to set up your payment plan.
(Note: all prices add 13% HST .)
FRI & SAT PACKAGE
$669, Now $499 ($411 USD)
5 Workshops
(2 Friday and 3 Saturday)
One Lecture
FRI & SUN PACKAGE
$669, Now $499 ($411 USD)
5 Workshops
(2 Friday and 3 Sunday)
One Lecture
SAT & SUN PACKAGE
$799, Now $549 ($452 USD)
6 Workshops
(3 Saturday and 3 Sunday)
One Lecture
FRIDAY PACKAGE
$299 ($237 USD)
2 Friday Workshops
(Randa Kamel, Nada El Masriya & Dr George Sawa)
One Lecture
SATURDAY PACKAGE
$399 ($316 USD)
3 Saturday Workshops
(Randa Kamel, Tito Seif & Mohamed Shahin)
One Lecture
Sunday PACKAGE
$399 ($316 USD)
3 Sunday Workshops
(Randa Kamel, Tito Seif & Mohamed Shahin)
One Lecture
Each Workshop Available for Individual Purchase
RANDA KAMEL
Randa Kamel, Egyptian born star has been dancing for most of her life, she started her dance carrier with the Rada Troupe. With a deep desire for Oriental Dance, Randa gave all her time to perfect her skills and dedicated every waking moment to spread dance around the world as a solo dancer. Traveling almost every week to a different part of the world, Randa is considered on of the most sought after instructor/performer today, and more and more students attempt to infuse their own movements with her unique interpretation. Her electrifying mix of dynamic moves, strong technique, drama and sheer passion has audience after audience enthralled, her signature dancing style is powerful, charismatic and sensual at the same time. Randa's workshops and shows are always sold out, she has her own band who she worked with for 20 years. Master Instructor in every Egyptian style, whether it is cabaret, Baladi, Saaidi, or any other style, students are sure to receive the valuable knowledge they sought. Randa has produced several music CDs and dance DVDs, she is also the producer of Raqs of Cource, Dance Festival in Cairo Egypt where hundreds of students and attendees from all over the world flock to every year.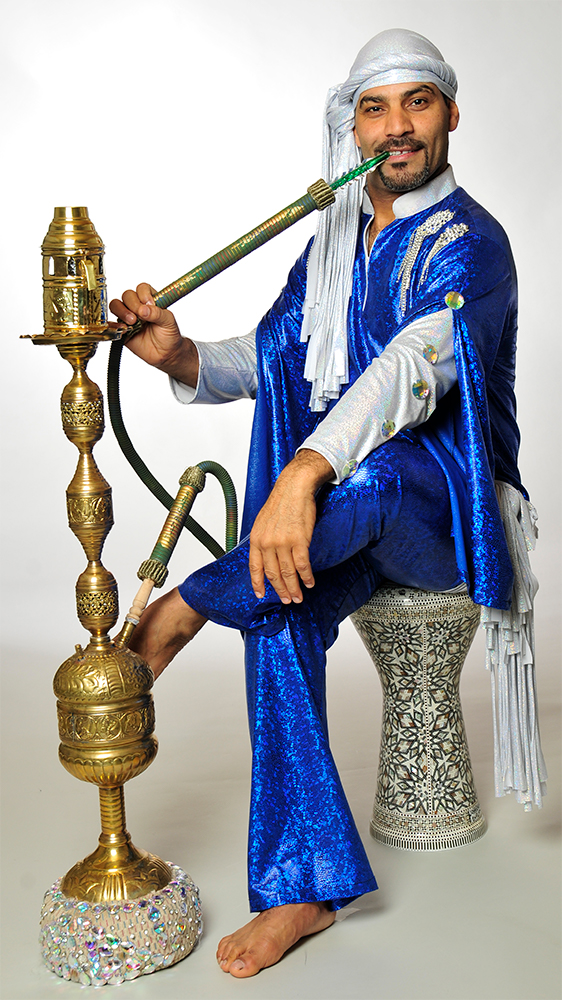 TITO SEIF
Tito Seif started his dance career as a folkloric dancer in Egypt. Over the past 20 years with great passion for the dance, his style has developed more and more into the dance.
Tito masters both the Oriental and folkloric styles of dance Tito is known for his charismatic presence and offers many sensational dance "tricks" to teach students of all levels of Oriental dance For some time Tito had his own Group in Egypt "The Tito Show" where he and his grouped performed regularly.
With an extremely strong stage presence and gifted personality, Tito mesmerizes both dancers and non-dancers alike with his dance. Although Tito has been teaching for over a decade, traveling the world and sharing his knowledge and insight.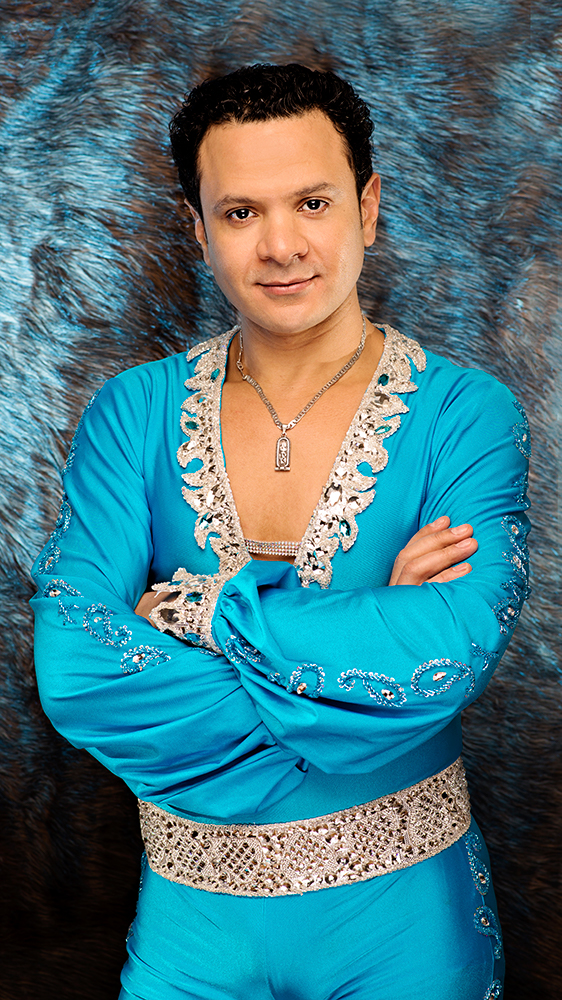 MOHAMED SHAHIN
Mohamed Shahin is an inspirational instructor, world-renowned instructor, performer, and challenging choreographer of Egyptian Oriental Dance (Raqs Sharqi) and Middle Eastern Folkloric Dance.
A native of Cairo Egypt and originally trained as a mechanical engineer, Shahin discovered his passion for Egyptian Dance at the young age of fifteen. Shahin developed a complex methodology of instruction that has made him a Master teacher beloved to his students worldwide, today. Shahin currently lives in New York City but has been touring internationally full-time since 2004. At Shahin's workshops, students fall in love with his friendly personality and the level of perfectionism and fine attention to detail that sets him apart as an instructor of Middle Eastern dances. He is a master teacher/ choreographer of Classical, Traditional, and Modern Oriental (Raqs Sharqi), Baladi, Cairo style Shaabi, Saidi, Arab-Andalusian Muwshahat and Khaleeji, His explanations of technical breakdowns of the body isolations, movements, and combinations that make up his elaborate and challenging choreographies, Shahin's talent and expertise have taken him around the world to teach workshops, perform and judge international dance competitions in major dance festivals in many countries throughout North America, South America, Europe, Australia, Asia, and Africa, as well as one of the founder, Co-organizer, Director and instructor of annual RAQS, OF COURSE Egyptian dance festival in Cairo – Egypt as well as organizer and owner of annual NYCairo Raks Festival in New York City – USA. To learn more about Mohamed Shahin's work, please visit his YouTube Channel Shahin wishes to thank all those who support and inspire him on his journey in dance.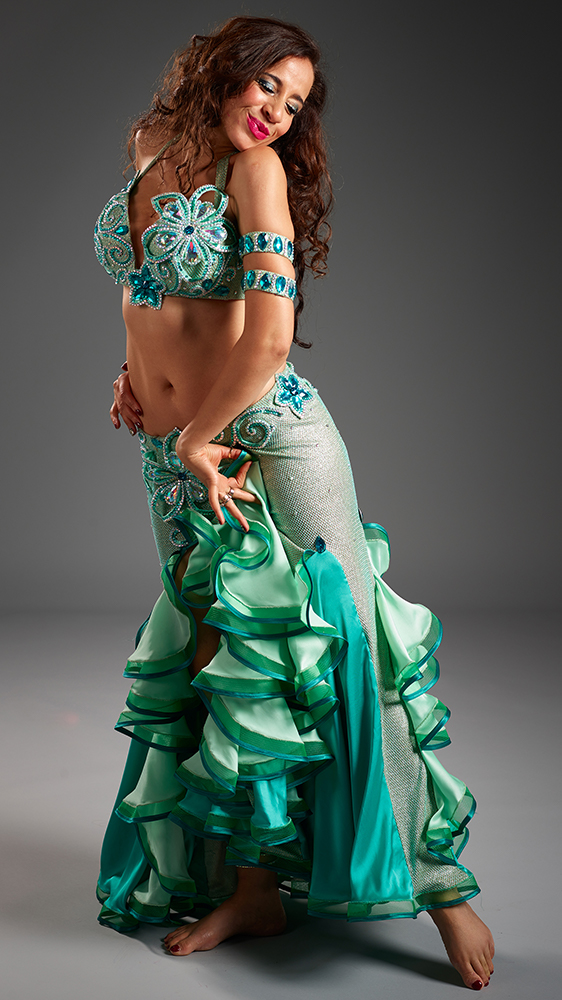 NADA EL MASRIYA
Nada El Masriya is an Egyptian Artist and international performer, instructor. Nada has preformed and taught in Korea, Canada, USA and Egypt to name a few. Her thousands of students find her clear explanations and technical insight inspire their movements and progress.
Nada is the Artistic Director of the Egyptian dance academy, Toronto, Canada trained by the world-renowned Reda Troupe. She has received awards and accolades from some of the greatest living Belly Dancers.
"Nada El Masriya is the Ambassador of Egyptian Dance in Canada." – Fifi Abdou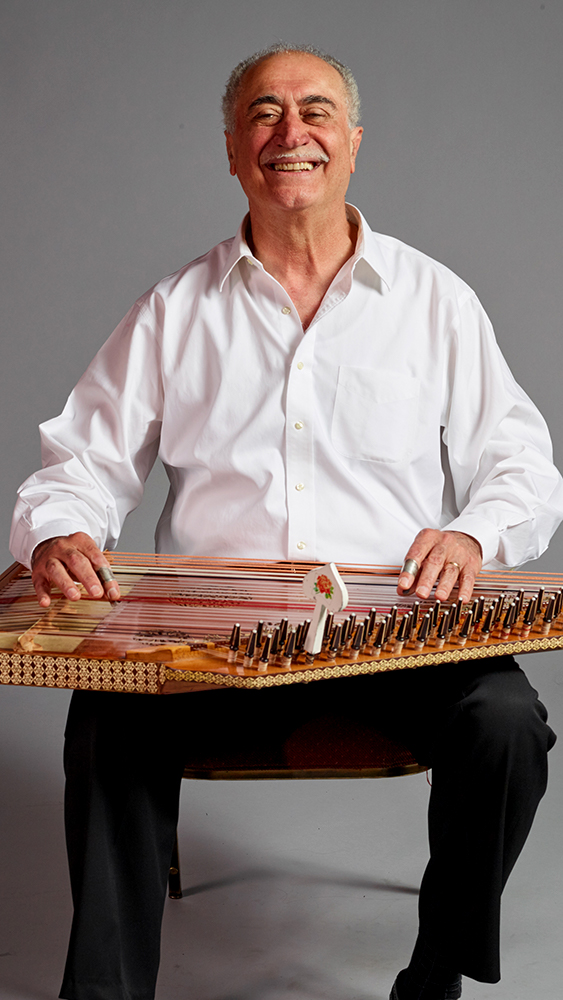 DR. GEORGE SAWA
Dr George Sawa has over 50 years experience in Arabic music performance, history and theory and has performed and lectured extensively worldwide: Canada, USA, Brazil, Mexico, Europe and the Middle East.
MASRIYATT INTENSIVE POLICY
UPGRADING YOUR SPOT
Participants can upgrade their spot to a higher package at any time, limited to availability. However participants cannot downgrade their package. In the event of downgrading see Cancellation policy.
CANCELLATION AND REFUND POLICY
We realize that it is impossible to plan for everything many months in advance and to anticipate what you will be doing during that time in your life. Therefore, we made our refund/ cancellation policy as customer friendly as possible.
CANCELLATION
Due to the limited spaces and high excitement around Masriyatt the deposit is non-refundable.
Cancelation greater than 5 months (May 27 2017) before the Masriyatt Intensive will receive a refund of 50% of the amount paid (minus deposit).
Cancelation 5 to 3 months (May 28 to July 27 2017) before the Masriyatt Intensive will receive a refund of 25% of the amount paid (minus deposit).
Cancelation less than 3 months (after July 27 2017) before the Masriyatt Intensive will not receive a refund.
In case of medical or other emergencies, Participants can transfer their spot to another dancer/participant. However, Masriyatt Intensive management must handle this process in order for the transfer to be valid. Spots cannot be transferred to any future event. Contact us: egyptiandanceacademy@gmail.com
PAYMENT SCHEDULE
Final Payment Installment for the Full Package must be made by July 15th 2017.
If the Full Package is purchased after July 15th the final payment is due by August 28th, 2017.
FORCE MAJEURE
Any delay, cancellation or alteration in the performance by Masriyatt Intensive management hereunder shall be excused if and to the extent caused by the occurrence of a Force Majeure.
For purposes of this Agreement, Force Majeure shall mean a cause or event that is not reasonably foreseeable or otherwise caused by or under the control of the Party claiming Force Majeure, including, but not limited to, acts of God, fires, floods, explosions, riots, war, hurricane, sabotage terrorism, vandalism, the venue for the classes or gala show being unavailable for any of the foregoing reasons or because of governmental acts, injunctions, labor strikes, inability to obtain visas for Master Instructors or illness of those or other instructors, and any other fortuitous events that are beyond the reasonable anticipation and control of Masriyatt Intensive management despite its reasonable efforts to prevent, avoid, delay, or mitigate the effect of such acts, events or occurrences, and which events or the effects thereof are not attributable to Masriyatt Intensive and its agents and employees failure to provide services as offered.