EGYPTIAN DANCE ACADEMY
INSTRUCTORS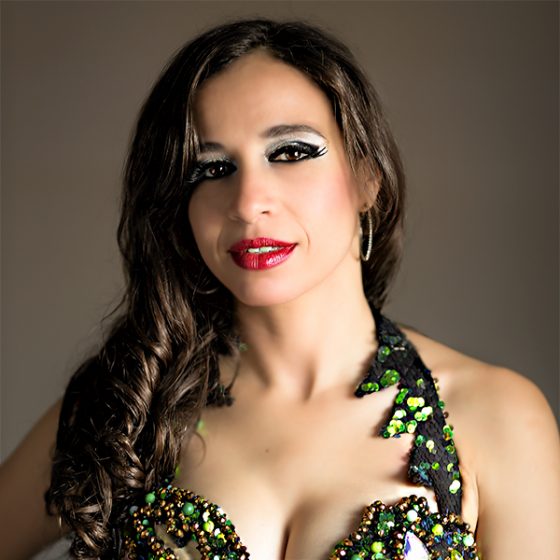 Nada El Masriya
Artistic Director
Nada El Masriya is an Egyptian dance artist from Cairo whose five year membership with the internationally acclaimed Reda Troupe and nearly twenty years of experience in total, well qualifies her to pass on the rich cultural and historical heritage of Egypt via the art of Belly Dance.
With the highest level of dance training in Egypt, her goal is to entertain, educate and enrich people lives with the dance and culture of her home country.
Nada offers students of Belly Dance from Introductory to Professional levels alike, an insider's understanding of the dance which engages the body, mind, and spirit by teaching correct physical technique and providing deep emotional insights into the movements and music, while firmly grounding all lessons within an authentic and appropriate cultural context.
Nada is the Artistic Director of The Egyptian Dance Academy and the Egyptian Dance Company.
She loves teaching and performing. Her classes and workshops often sell out and she has received awards and recognition from some of the greatest living Belly Dancers.
She is known for being a very fun, precise, extremely skilled and knowledgeable teacher. She teaches all levels of Belly Dance and her Professional Level Belly Dance Classes run all year.
"Nada El Masriya is the Ambassador of Egyptian
Dance in Canada." – Fifi Abdou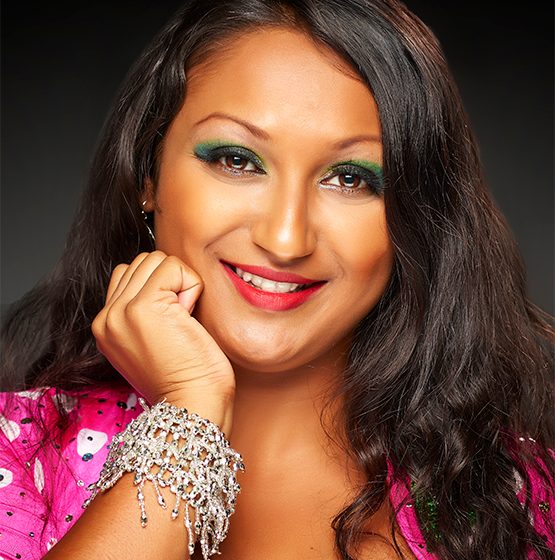 Maysara was introduced to several styles of dance at a young age by her very supportive mother. Searching for the joy that dance brought her as a child she took an interest in bellydance in 2012. After watching several performances within the local bellydance community, it wasn't long before Maysara found her way to the Egyptian Dance Academy.
Maysara has developed skills from experienced and reknowned teachers such as Randa Kamel, Doaa Sallam of the Reda Troupe, Tito Saif, Mohammed Shahin, and her mentor Nada El Masriya, Artisitc Director of the Egyptian Dance Academy.
The Folkore style has quickly become a passion for Maysara. She has a great presence on stage, a reflection of the freedom and happiness she feels as she dances. She is a member of the Egyptian Academy Student Troupe (EAST) and Folklore Troupe and is currently teaching classes at the Egyptian Dance Academy. As an instructor, she strives to create a joyful learning environment and encourage a positive self-image in her students.
Maysara also continues to immerse herself in the study of Egyptian dance, and hopes to one day use her skills to travel the world, teaching and learning, spreading that child-like love of dancing.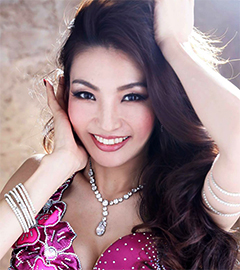 After watching a belly dance performance for the first time in Tokyo, Sayuri was mesmerized. The next day, she took her first belly dance class and felt a sense of wonder, excitement, and fulfillment: like finding true love. Since moving to Toronto, she has continued her journey at the Egyptian Dance Academy. Sayuri soon became a member of E.A.S.T and then with the Egyptian Dance Company. Sayuri continues to enjoy developing her skills with classes and workshops by notable instructors such as Nada El Masriya, Raqia Hassan, Doaa Sallam, Suraiya and Roula Said.
Upon completing the Teacher's Certificate program, she is thrilled to share her inspiration and love for Egyptian dance with each of her students. Sayuri teaches the Japanese language Belly Dance class and is known as a dedicated and considerate instructor who naturally makes students smile.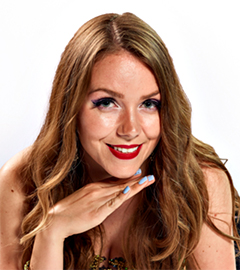 Samantha's love of dance began when she was four years old and over the years it has taken her on an inspirational journey through eclectic styles and novel expression. Her first taste of bellydance came in 2008 as a way to spice up her fitness routine, but it was in 2013 when she discovered classes at Egyptian Dance Academy that she knew she had found a lifelong passion. Since then, Samantha has cultivated a deep appreciation for Egyptian music and culture, and has studied with internationally renowned dancers such as Nada El Masriya, Iana Komarnystka and Doaa Sallam. She credits her first EDA teacher, Itzel, with helping her grow and flourish as a new bellydancer and she would like to do the same for other dancers as they discover the art. As the next steps in her dance career, Samantha plans to study more folkloric styles, to become a bellydance teacher and of course, to broaden her experience as a professional performer.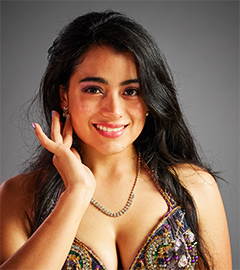 Nourah has a rich history with dance, having grown up surrounded by Latin music and movement. As a teenager, she was intrigued by the art of belly dance and tried out a DVD to discover that it came naturally to her. She began formal training in 2010 with Oksana and Abigail at the Egyptian Dance Academy. Interested in exploring different methodologies, she continued her training at Arabesque Academy and cultivated her artistic skill performing as a member of the Arabesque Academy Student Troupe.
Eventually Nourah successfully auditioned for the Egyptian Dance Company and has been vigorously trained and thoroughly inspired by Nada El Masriya since 2014. In addition to her training at EDA, she has had the pleasure of learning from world renowned artists including Randa Kamel, Tito Seif, Mohamed Shahin, Luna of Cairo, Raqia Hassam and more.
Nourah is currently and instructor with the Egyptian Dance Academy, and a Lead Dancer of The Egyptian Dance Company. Nourah experiences dancing as a fluid extension of her physicality; it is smooth, exciting and effortless.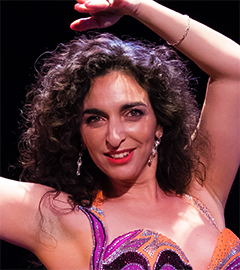 With Algerian and French background, Hourya has oriental dance in her blood. Greatly loved by her students, Hourya can elevate your belly dance skills in English and French.